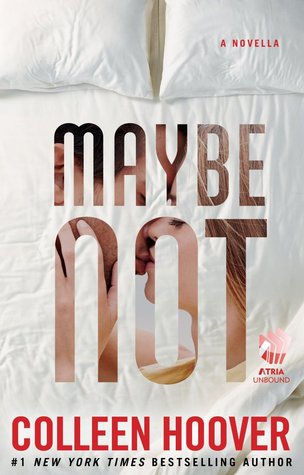 Quatrième de Couverture :
When Warren has the opportunity to live with a female roommate, he instantly agrees. It could be an exciting change.

Or maybe not.

Especially when that roommate is the cold and seemingly calculating Bridgette. Tensions run high and tempers flare as the two can hardly stand to be in the same room together. But Warren has a theory about Bridgette: anyone who can hate with that much passion should also have the capability to love with that much passion. And he wants to be the one to test this theory.

Will Bridgette find it in herself to warm her heart to Warren and finally learn to love?

Maybe.

Maybe not.
Note :
♣♣♣

♣♣
Avis :
Cette grosse novella reprend une partie des événements du tome 1 du point de vue de Warren, le colloc' de Ridge.
Si je trouvais des défauts à Ridge, je me suis bien amusée avec Warren.

C'est un garçon qui s'amuse beaucoup dans la vie, mais qui peut cacher un sérieux à toute épreuve si le besoin, ou l'envie, se fait sentir. Et sa détermination à séduire leur troisième colloc Bridgette sera une épreuve très sérieuse.
J'ai moins adhéré à la jeune femme, même si on la connait un peu mieux comme ça. Elle garde un côté garce particulièrement prononcé même si elle arrive parfois à tomber le masque.

L'intrigue tient sur un post-il c'est juste l'histoire d'amour entre Warren et Bridgette, et les lecteurs du tome 1 savent déjà comment ça va finir. Mais retrouver l'humour de Warren et le plaisir de la plume de l'auteur peuvent déjà satisfaire bon nombre de fans ou de simples lecteurs :)

Bref, une petite romance mignonne pour les amateurs.


Infos :
Autres Tomes :
Autres Avis :
Autres Couvertures :