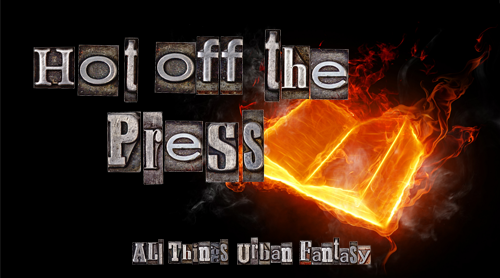 —————————————–
*Release dates are subject to change.  Click '
+ Description
' to reveal the full description. Please visit our 
Titles Received For Review
 page to see which of these titles will be reviewed this month.
SOURCE : All Things Urban Fantasy
19 Adult Titles Releasing in April
Kevin Hearne
Kevin Hearne creates the ultimate Atticus O'Sullivan adventure in the grand finale of the New York Times bestselling Iron Druid Chronicles: an epic battle royale against the Norse gods of Asgard.
Unchained from fate, the Norse gods Loki and Hel are ready to unleash Ragnarok, a.k.a. the Apocalypse, upon the earth. They've made allies on the darker side of many pantheons, and there's a globe-spanning battle brewing that ancient Druid Atticus O'Sullivan will be hard-pressed to survive, much less win.
Granuaile MacTiernan must join immortals Sun Wukong and Erlang Shen in a fight against the Yama Kings in Taiwan, but she discovers that the stakes are much higher than she thought.
Meanwhile, Archdruid Owen Kennedy must put out both literal and metaphorical fires from Bavaria to Peru to keep the world safe for his apprentices and the future of Druidry.
And Atticus recruits the aid of a tyromancer, an Indian witch, and a trickster god in hopes that they'll give him just enough leverage to both save Gaia and see another sunrise. There is a hound named Oberon who deserves a snack, after all.
Praise for Kevin Hearne and The Iron Druid Chronicles
" are clever, fast-paced and a good escape."—Jason Weisberger, Boing Boing
"Celtic mythology and an ancient Druid with modern attitude mix it up in the Arizona desert in this witty new fantasy series."—Kelly Meding, author of Chimera
"Outrageously fun."—The Plain Dealer, on Hounded
"Superb . . . plenty of quips and zap-pow-bang fighting."—Publishers Weekly (starred review), on Hounded
"An exciting mix of comedy, action, and mythology . . . is one of the best main characters currently present in the urban fantasy genre."—Fantasy Book Critic, on Tricked
"Funny, razor-sharp . . . plenty of action, humor, and mythology."—Booklist (starred review), on Shattered
Phillipa Bornikova
Linnet Ellery, a young attorney at a prestigious New York vampire law firm has proved she has extraordinary luck—and not just in the courtroom. She has walked unscathed through events that would kill a normal person.
Linnet's elven ex-boyfriend is trapped in Fairyland, and Linnet will have to lead a raid into Fey to free him—alongside her boss, whom she is falling in love with. But a love affair between a vampire and a human is strictly forbidden, and any violation is punishable by death for both parties.
As events unfold, Linnet determines the source of her mysterious power, and is dismayed to discover that she is the most dangerous person in the world to her vampire and werewolf friends. The more secrets and treachery she uncovers, the more Linnet realizes that a decision must be made: Can she be her true self, without sacrificing everyone she cares about?
At the Publisher's request, this title is being sold without Digital Rights Management Software (DRM) applied.
Sam J Miller
"Miller gives us an incisive and beautifully written story of love, revenge, and the power (and failure) of family in a scarily plausible future. Blackfish City simmers with menace and heartache, suspense and wonder. Plus, it has lots of action and a great cast of characters. Not to mention an orca and a polar bear!" —Ann Leckie, New York Times bestselling author and winner of the Hugo, Nebula, and Clarke Awards
After the climate wars, a floating city is constructed in the Arctic Circle, a remarkable feat of mechanical and social engineering, complete with geothermal heating and sustainable energy. The city's denizens have become accustomed to a roughshod new way of living, however, the city is starting to fray along the edges—crime and corruption have set in, the contradictions of incredible wealth alongside direst poverty are spawning unrest, and a new disease called "the breaks" is ravaging the population.
When a strange new visitor arrives—a woman riding an orca, with a polar bear at her side—the city is entranced. The "orcamancer," as she's known, very subtly brings together four people—each living on the periphery—to stage unprecedented acts of resistance. By banding together to save their city before it crumbles under the weight of its own decay, they will learn shocking truths about themselves. 
Blackfish City is a remarkably urgent—and ultimately very hopeful—novel about political corruption, organized crime, technology run amok, the consequences of climate change, gender identity, and the unifying power of human connection. 
Julia Whicker
A dystopian fantasy about war, faith, and waiting for space shuttles.
Set five hundred years in the future, Wonderblood is Julia Whicker's fascinating literary debut, set in a barren United States, an apocalyptic wasteland where warring factions compete for control of the land in strange and dangerous carnivals. A mad cow-like disease called "Bent Head" has killed off millions. Those who remain worship the ruins of NASA's space shuttles, and Cape Canaveral is their Mecca. Medicine and science have been rejected in favour of magic, prophecy, and blood sacrifice.
When travelling marauders led by the blood-thirsty Mr. Capulatio invade her camp, a young girl named Aurora is taken captive as his bride and forced to join his band on their journey to Cape Canaveral. As war nears, she must decide if she is willing to become her captor's queen. But then other queens emerge, some grotesque and others aggrieved, and not all are pleased with the girl's ascent. Politics and survival are at the centre of this ravishing novel that will delight fans of Cormac McCarthy's The Road and Jeff VanderMeer's Acceptance.