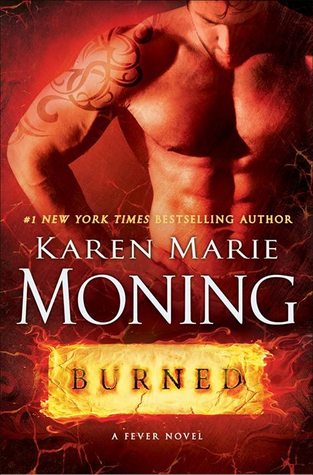 Quatrième de Couverture :
It's easy to walk away from lies. Power is another thing.

MacKayla Lane would do anything to save the home she loves. A gifted sidhe-seer, she's already fought and defeated the deadly Sinsar Dubh—an ancient book of terrible evil—yet its hold on her has never been stronger.

When the wall that protected humans from the seductive, insatiable Fae was destroyed on Halloween, long-imprisoned immortals ravaged the planet. Now Dublin is a war zone with factions battling for control. As the city heats up and the ice left by the Hoar Frost King melts, tempers flare, passions run red-hot, and dangerous lines get crossed.

Seelie and Unseelie vie for power against nine ancient immortals who have governed Dublin for millennia; a rival band of sidhe-seers invades the city, determined to claim it for their own; Mac's former protégé and best friend, Dani "Mega" O'Malley, is now her fierce enemy; and even more urgent, Highland druid Christian MacKeltar has been captured by the Crimson Hag and is being driven deeper into Unseelie madness with each passing day. The only one Mac can depend on is the powerful, dangerous immortal Jericho Barrons, but even their fiery bond is tested by betrayal.

It's a world where staying alive is a constant struggle, the line between good and evil gets blurred, and every alliance comes at a price. In an epic battle against dark forces, Mac must decide who she can trust, and what her survival is ultimately worth.
Note :
♣♣♣

♣♣
Avis :
Comme vous pouvez vous en douter en voyant ma note, j'ai été un peu déçue par ce tome. Peut-être est-ce dû à une trop grande attente (plus de deux ans...) mais je ne retrouve pas dans ce tome l'humour, le côté sombre mais sexy, les bad boys, les héroïnes bas-ass et une intrigue qui tient en haleine.
Pour être honnête, l'intrigue fait pshitt et n'est même pas vraiment résolue à mon sens.

Déjà, contrairement à ce qui était prévu au départ, ce n'est pas Dani qui raconte...non c'est Mac qui prend la relève. Sauf qu'on a déjà fait le tour du personnage et qu'elle n'a plus rien à apporter à l"intrigue, contrairement à la jeune Dani. En plus Jericho est bien souvent absent ce qui est fort dommage...de même que Dani qui disparaît dès le début du livre. Frustrant.

L'auteur lance plusieurs pistes, plusieurs idées de développement pour la suite, mais sans jamais poussé aucun de ses embryons. On aura un peu des sidhe-seer, un peu des humains, un peu d'un nouveau joueur, un peu de Ryo, un peu de Mac, un peu de, un peu de...
C'est étourdissant, et le fait qu'en plus aucune de ses pistes ne soient mises en avant n'aide pas. Ce tome sert en fait de transition, au risque de voir la série se prolonger sur plusieurs tomes encore pour tout conclure - ou au contraire saturer un ou deux tomes à venir pour répondre à toutes les questions lancées ici.

Je ne comprend pas l'intention de l'auteur et voilà, contrairement au trois tomes précédents, je suis un peu déçue. Ceci dit, qu'on ne se méprenne pas, je me jetterai sur la suite lorsqu'on pourra l'avoir (pas avant 2016 au moins...janvier si le planning ne bouge pas à nouveau).
Infos :
Autres Tomes :
Autres Avis :
Autres Couvertures :