Le Top Ten Tuesday est un rendez-vous hebdomadaire dans lequel on liste notre top 10 selon le thème littéraire défini.
Ce rendez-vous a initialement été créé par
The Broke and the Bookish
et repris en français
sur le blog de Iani
.
---
Voici donc le thème de cette semaine :
Les 10 livres que vous aimeriez recevoir à Noël
---
1. Les mondes parallèles 3 : La cité d'or, de John Twelve Hawks
Je l'attends depuis super longtemps celui là !!!
2. Les Highlanders 1, de Karen Marie Moning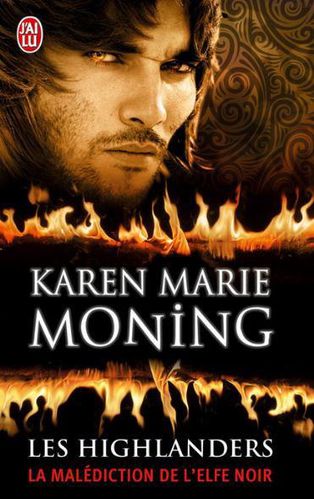 Depuis le temps, j'aimerai bien l'avoir et le lire (importante la précision).
3. Les réfugiés de l'apocalypse, de Joss Ware
4.Charlie Madigan 2 : Une aube de Ténèbres, de Kelly Gay
Maintenant que je l'ai lu....
5.Les Anges mordent aussi et Pamphlet contre un vampire, de Sophie Jomain
parce que je suis curieuse...
6. Noss Head, de S. Jomain,
7.Le Cercle des sorcières 1 : Alliance Nocturne
On ne m'en a dit que du bien
8. Les livres de Darkiss de Rachel Vincent
9. Inside Out, de Maria V Snyder, et Les secrets d'une blogueuse amoureuse
Parce que j'adore cette auteur et l'autre parce qu'il m'intrigue
10.
Madame, vous êtes une prof de merde ! de Charlotte Charpot
je l'ai découvert chez Iani, et comme j'espère enseigner dès septembre, ça m'intrigue !
---
Je vous rappelle le thème de la semaine prochaine :
Top 10 des livres lus en 2011
Et celui qui a été retenu pour le 17 janvier :
Les 10 endroits/univers que les livres vous ont donné envie de découvrir
---
N'oubliez pas que vous avez la possibilité de faire des propositions de listes pour le top 10
par ici !