All Things Urban Fantasy
: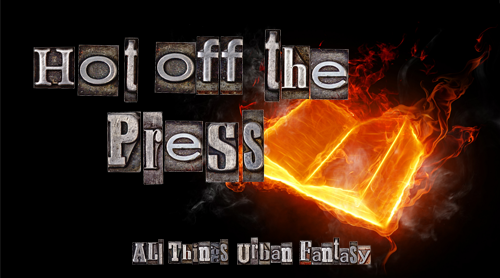 19

Adult Titles Releasing in December
---
One kiss could be the last

Seventeen-year-old Layla just wants to be normal. But with a kiss that kills anything with a soul, she's anything but normal. Half demon, half gargoyle, Layla has abilities no one else possesses.

Raised among the Wardens?a race of gargoyles tasked with hunting demons and keeping humanity safe?Layla tries to fit in, but that means hiding her own dark side from those she loves the most. Especially Zayne, the swoon-worthy, incredibly gorgeous and completely off-limits Warden she's crushed on since forever.

Then she meets Roth?a tattooed, sinfully hot demon who claims to know all her secrets. Layla knows she should stay away, but she's not sure she wants to?especially when that whole no-kissing thing isn't an issue, considering Roth has no soul.

But when Layla discovers she's the reason for the violent demon uprising, trusting Roth could not only ruin her chances with Zayne?it could brand her a traitor to her family. Worse yet, it could become a one-way ticket to the end of the world.
---
McKenzie Lewis?s ability to read the shadows has put her—and those she loves—in harm?s way again and again. The violence must end, but will the cost of peace be more devastating than anyone ever imagined?
After ten years of turmoil, the life McKenzie has always longed for may finally be within her grasp. No one is swinging a sword at her head or asking her to track the fae, and she finally has a regular—albeit boring—job. But when a ruthless enemy strikes against her friends, McKenzie abandons her attempt at normalcy and rushes back to the Realm.

With the fae she loves and the fae she?s tied to pulling her in different directions, McKenzie must uncover the truth behind the war and accept the painful sacrifices that must be made to end it. Armed with dangerous secrets and with powerful allies at her side, her actions will either rip the Realm apart—or save it.
31 décembre 2013
---
Down, Boy
Anna Moder has just witnessed a shooting, seen her car pulverized, and rescued a wounded stranger only to discover he?s really a werewolf. And by her recent standards, things are actually looking up. Lycanthropes don?t faze Anna. Doctoring a wolf pack outside Grundy, Alaska, is the closest thing to home life she?s known in years. But hitching a ride to Anchorage with long-absent pack member Caleb Graham?that?s a risk. Part of her itches to whack his nose with a newspaper. The rest is trying unsuccessfully to keep her own paws off every delicious inch of him.
The problem is?Caleb employs his lupine tracking abilities as a notquite- legal bounty hunter, and Anna is suspicious of both him and his profession. On the run from her past, with old problems closing in, she?d like to stay far, far away from anybody with connections to the law. Caleb, however, seems determined to keep her close. Are his intentions noble, or is he working a more predatory angle?
Anna?s been dreaming of returning to a semi-normal life, but now she?s experiencing a strange new urge . . . to join Caleb in running with the wolves.
31 décembre 2013
As Nurse Edie Spence embarks on her latest supernatural adventure from Cassie Alexander, the perils of the deep threaten to pull her under?Edie Spence is in desperate need of a vacation - some R&R away from the craziness that shadows her as a nurse dealing with paranormal patients. But as she and her shapeshifter boyfriend, Asher, set sail on a cruise for Hawaii, they'll realize that seasickness isn't the only thing threatening their romantic getaway ?
DEADSHIFTED
While on board, Asher comes face-to-face with Nathaniel, an old nemesis from his dark past. Asher is convinced he?s up to no good?especially when passengers start to come down with a mysterious illness unlike anything Edie and Asher have ever encountered. Soon Edie finds herself fighting for the life of the one person who means the most to her - Asher. As chaos explodes, will Edie be able to save their future together - or will this close encounter with the paranormal side be her last ?
---
Marley Canton is done being a victim. A year and a half has passed since she discovered her ability to nullify power in those who aren?t supposed to have it. She?s now on a quest not only to stop the brats who?ve become addicted to goddess power, but also to find the source of their addiction.
Like Marley, Gage Samargo is tracking down the goddess who went rogue decades ago. Insane with too much power from the sun, she?s selling that energy to Gage?s younger brother and his friends, who are no longer content to come into power naturally. While they work to find a way to neutralize the goddess, Marley discovers that every time she nullifies someone, she takes on some of the goddess?s insanity.
Gage falls for Marley?s sharp wit and intense desire to right wrongs. But once he discovers she?s turning into her enemy, is it too late to back away?
---
The Dark Kings are sworn to defend an ancient legacy of dragon magic. But their fiercest challenge lies in the modern world, where a woman's love conquers all. These are their stories.
Includes a bonus Dark Kings story: Passion's Claim!
Dark Heat gathers together these favorite stories of Donna Grant's Dark Kings.
Dark CravingFueled by ancient magic?and enflamed by human desire - the Dragon King known as Hal can transform himself at will into one of the legendary winged creatures he is sworn to protect. But one thing he can never do is fall in love…with a mortal woman.Night's AwakeningThe dark immortal warriors were never meant to experience human desire. But when Guy, a member of an ancient order of shape-shifting warriors, meets Elena - a mere mortal whose beauty and blind ambition shakes him to his core - all bets are off…
Dawn's DesireFor centuries, the Dragon Kings have hidden their shapeshifting powers from the world. But when a mortal enemy threatens to expose them, the warrior Banan must leave his secret lair in the Highlands to risk his life for the dragons within?and resist the temptations of human love.
Passion's ClaimBanan has been waiting for centuries for someone like Jane. Guy knew it was love at first sight with Elena. Can two Dragon Kings commit to two immortal women for eternity? Or does fate have something else in store?
---
Sergeant Duncan O'Conner has seen it all before. Beautiful erotic dancer murdered at home, no suspect, no motive. But there's one clue: she's missing her heart. It's enough to make the hard-bitten Kansas City cop enlist the help of a necro – one of the dead-channeling freaks who live in the domed city of nearby Valhalla. It's a long shot, but desperate crimes call for desperate measures. Unlike the other "high-bloods" in Valhalla, Callie Brown considers her abilities a gift, not a curse. But when she reads the dancer's final thoughts, she senses a powerful presence blocking her vision. This is no ordinary homicide. This is the work of a legendary necromancer who controls souls. A ravenous force that will put Callie's skills to the test, O'Conner's career at risk, and both their hearts on the line…literally.
From bestselling author Christine Warren comes a thrilling new series about
a young woman caught between a rock and a hard place?between gargoyles and demons?
Ella Harrow is trying to carve out a normal life for herself. Well, as normal as an art geek with psychic abilities can hope for. As museum docent and gift-shop manager, Ella is able to keep her distance from people?and her powers in check - while surrounding herself with the artifacts she loves. But how on earth is she supposed to act normal when a thousand-year-old statue on the museum?s terrace suddenly comes to life?
HEART OF STONE
Not your ordinary gargoyle, Kees has been asleep for eons, waiting for a portent of evil to wake him from his slumber. Kees isn?t a vision; he's a bat-winged guardian created to protect the world from the seven demons of the Dark. Somehow, Ella triggered his reawakening. Maybe the demons have been unleashed ? Maybe his heart is finally ready to be chiseled open ? The fate of the world isn't carved in stone - yet.
---
We're Supernatural Protection & Investigations, known as SPI. Things that go bump in the night, the monsters you thought didn't exist? We battle them and keep you safe. But some supernatural baddies are just too big to contain, even for us…
When I moved to New York to become a world famous journalist, I never imagined that snagging a job at a seedy tabloid would change my career path from trashy reporter to undercover agent. I'm Makenna Fraser, a Seer for SPI. I can see through any disguise, shield, or spell that a paranormal pest can come up with. I track down creatures and my partner, Ian Byrne, takes them out.

Our cases are generally pretty routine, but a sickle-wielding serial killer has been prowling the city's subway tunnels. And the murderer's not human. The fiend in question, a descendant of Grendel—yes, that Grendel—shares his ancestor's hatred of parties, revelry, and drunkards. And with New Year's Eve in Times Square only two days away, we need to bag him quickly. Because if we don't find him—and the organization behind him—by midnight, our secret's out and everyone's time is up.
---
SOMETIMES LOVE IS A MATTER
Sierra Brennan can inherit her great-uncle's historic Chicago townhouse under one condition: She must live there for thirty consecutive days. What could possibly go wrong ? As a writer and a ghost whisperer, Sierra has a vast imagination and a brave spirit. But not even she is prepared for the gorgeous - and naked - vampire who greets her at the door.
OF LIFE AND UN-DEATH
Ronan McCoy has spent the past century waiting to come home - to this house. The presence of the beautiful, brazen Sierra is one complication he doesn't expect. The other is Hal, a dangerous ghost and original member of Al Capone's gang who's dead-set on revenge. What is a formerly indentured vampire supposed to do to get a moment's peace? All he knows for sure is that he must protect Sierra from Hal. But once he has her in his arms, can he ever let her go? Life - and love - is becoming stranger than fiction for Sierra - and more delicious than she and Ronan could have ever imagined… in Love Your Entity.
---
Book two of The Heaven's Gate Trilogy. A weird western, a gun-toting, cigarrillo-chewing fantasy built from hangman?s rope and spent bullets. The west has never been wilder. A Steampunk-Western-Fantasy from Guy Adams.
"Heaven? Hell? There's no difference. Angels, demons, we're all a bit of both. This could be the most wondrous place you ever experience or so terrifying it makes you pray for death. Not that death would help you of course, there's no escape from here?"
Wormwood has appeared and for twenty four hours the gateway to the afterlife is wide open. But just because a door is open doesn't mean you should step through it?
Those who have travelled to reach the town are realising that the challenges they've already faced were nothing compared to what lies ahead. The afterlife has an agenda of its own and with scheming on both sides of reality, the revelations to come may change the world forever.
---
How did I end up in a career where I always have blood on my hands? Well, let me tell you a story about an assassin who thought she could do no wrong. . . .
Ten years ago. A blistering hot August night. I remember like it was yesterday. The night I, Gin Blanco, truly became the Spider. Killing people is what I do best, especially now that I?ve honed my Ice and Stone magic. But back then, I had yet to learn one very important rule: arrogance will get you, every single time.
This particular job seemed simple: murder a crooked building contractor with ties to ruthless Fire elemental Mab Monroe. My mentor, Fletcher Lane, had some misgivings, but I was certain that I had the situation under control . . . right up until I exposed my weaknesses to a merciless opponent who exploited every single one of them. There?s a reason assassins aren?t supposed to feel anything. Luckily, a knife to the heart can fix that problem, especially when I?m the one wielding it. . . .
---
"Wild, wicked, and wonderfully imaginative!" -Sylvia Day, New York Times bestselling author
The Demonica series returns….
WARRIOR OF HEAVEN
Reaver is an angel with a past, a record, and a less-than-heavenly attitude. Powerful enough to fight alongside the fiercest battle angels-and crazy enough to risk his wings on a one-way mission to hell-he's agreed to go where no angel has ever gone before . . . to steal the most seductive and dangerous prize of Satan himself.
ANGEL OF HELLHarvester is one of the Fallen, a once-heroic angel who sacrificed her wings to work as an undercover agent in hell. But now her cover has been blown, and she's doomed to an eternity of agonizing torture. Even if Reaver can snatch her away from Satan's lair, even if they can fight their way out of the underworld's darkest depths, there is one thing Harvester can never escape-her newfound thirst for an angel's blood . . .
---
Once a heart is lost in shadow . . .Life has been anything but kind to Mary Chase. But the Society for the Suppression of Supernaturals has given her purpose. Now she's been tasked with catching a vicious murderer dubbed the Bishop of Charing Cross. But someone is already on the case-and the last thing he relishes is a partner.
Only someone who lives in darkness can find it.Jack Talent has been alone with his demons for many years.
He never expected to have the willful Mary Chase assist him on the Bishop case. Their age-old rivalry reaches new heights-even as their desire for one another reaches a fever pitch. Though he aches to bring her close, Jack's dark secrets are a chasm between them. With dangerous enemies closing in, Jack must find the strength to face the past . . . or risk losing Mary forever.
---
They are the Hidden.
Not quite human. Far from normal.
And never, ever safe . . .
PLAYING WITH FIRE
Ruby Salazaar wants answers . . . and revenge. Her uncle has just been murdered before her eyes and the name he utters with his final breath – Cyntag – leads Ruby into a world beyond her wildest imaginings. She soon learns that the dark, sexy Cyntag Valeron knows more about her than she does herself.
BURNED BY LOVE
Ruby changed Cyn's life before she even knew who he was. Now she charges into his life, a beautiful woman full of fire and questions. Cyn knew this day would come, yet he couldn't foresee the danger – and desires – Ruby would bring with her. He can teach her how to harness her newly awakened powers. But there is one force neither of them can control . . .
---
Jane Yellowrock is a shapeshifting skinwalker who means bad news for the undead.Now, she?s back and better than ever, as USA Today bestselling author Faith Hunter gives readers an in-depth glimpse at Jane?s world?plus an all-new Jane Yellowrock novella!
The gritty, sexy, and thrilling New Orleans of the Jane Yellowrock novels is about to be exposed in a whole new way. Filled with brand new, original content, this guide is a must-have for any fan.
*Delve into the history of the characters in the series, including the vampire clans.
*Get better acquainted with Jane?s inner Beast with her in-depth guide to humanity.
*Relive all the action with an essential timeline of Jane?s exploits as a vampire slayer and a comprehensive glossary of terms.
*Experience Jane?s latest thrilling adventure in an all-new Jane Yellowrock novella.
Plus, includes an exclusive sneak peek of the next Jane Yellowrock novel!
---
Six years after a shocking tragedy left her emotionally and physically scarred, Ember Jones lives a life of quiet isolation in Barcelona. Determined to keep her troubled past a secret, she keeps her head down and her heart locked up tight. Until the day a beautiful, mysterious stranger walks into her life, and her carefully controlled world is shattered forever.
Christian McLoughlin is unlike anyone Ember has ever met. Wealthy, cultured, and utterly charismatic, he also has dark secrets of his own. They succumb to the undeniable pull between them and embark on a passionate affair, but things turn explosive when the truth about Christian and the reason he came to Barcelona is exposed. As their dark pasts collide, the two unlikely lovers find themselves caught in a web of danger and deceit that neither of them might survive.
The Edge of Darkness, where hunter becomes hunted, no one can be trusted, and love is the most dangerous game of them all.
---
After Xandra?s nasty run in with the Arcadian Council of Witches?where she was almost killed and her boyfriend, Declan, was almost framed for it?her plan is to lay low and figure out why its members would torment the people they are supposed to protect. Declan, temperamental and protective warlock that he is, doesn?t feel so reticent. And when violence erupts again, there?s no stopping him from pursuing revenge?

When a council member is murdered in a fashion that screams dark magic, Declan claims someone else beat him to it. Xandra doesn?t want to believe he could commit such a brutal act, but she knows he has a dark side?one that his former love interest Tsura understands better than she ever will. With Tsura back in town, Xandra doesn?t know whom to trust. And a killer targeting witches and wizards is still at large?
---
Utterly destroyed, or lost forever?
This is the question that plagues Riley Poe. After her vampire lover, Eli Dupre, was seemingly murdered by a fallen angel, she receives word that he's actually trapped in an alternate dimension, where hell on earth is revealed and dark forces reign. Riley?s been there before, and it nearly ripped her to pieces.
But her efforts to find Eli are thwarted by a new foe: a powerful, unstoppable vampire is slaughtering humans. Riley knows how to handle a vamp, and with the WUP team by her side, she's determined to take down the rogue.
But what she finds rocks her to the core, as she discovers a startling connection between the slaughter and Eli, who might not be missing after all?and who might not be the same vampire she fell in love with.
---
Featuring stories by SHANNON K. BUTCHER * RACHEL CAINE * LUCIENNE DIVER * CHRIS MARIE GREEN * CHRISTINA HENRY * FAITH HUNTER * CHLOE NEILL * KALAYNA PRICE * ROB THURMAN

New York Times bestselling author Rachel Caine has modern-day potions witches Holly and Andrew facing off against a firebrand politician who wears literally killer boots in a Texas-sized rodeo of trouble.

Boot-loving Cadogan vampire Lindsey must team up with off-again, on-again vampire partner Luc when a woman from her past is targeted by supernaturals in New York Times bestselling author Chloe Neill?s all-new adventure.

And New York Times bestselling author Rob Thurman features Trixa Iktomi from her Trickster series dealing with magical vengeance and magical footwear.

Taking kick-ass urban fantasy literally, USA Today bestselling authors Kalayna Price and Faith Hunter bring together the best of the genre to once again prove when you?re fighting supernatural forces, it helps to keep your feet on the ground.
---
"An enthralling, multilayered story."?RT Book Reviews on Deliver Me From DarknessIt's Forbidden for a Warrior of the Light to Love a Creature of the Dark…Valin has never quite fit in with the rest of the Paladin warriors. His power to manipulate shadow has always put him at odds with their purpose of using heavenly Light to eradicate evil. His warrior brothers have no idea how close he is to being lost to his dark nature.
But Maybe He Was Never All That Light to Begin With…When Valin meets the vampire Gabriella, she awakens within him something he thought long buried. But as he watched Gabriella's need for vengeance to drag her down into the same dark hell that he's living, he knows his only chance at redemption is bringing her out of the dark…
"Intriguing paranormal creatures and torment abound…the sex is great, and the ending is fun."?Booklist on Deliver Me from Temptation
---
Praise for Undone:"Spellbinding…this fast-paced jam-packed thrill ride will delight paranormal romance fans."?Publishers WeeklyShe Works Hard to be Normal…Tatiana Winters loves the freedom of her life as a veterinarian in Oregon. It's only reluctantly that she agrees to help cure a mysterious illness among the horses on a Montana ranch?the ranch of the Amoveo Prince. Tatiana is no ordinary vet?she's a hybrid from the Timber Wolf Clan, but she wants nothing to do with the world of the Amoveo shifters.
But There's No Escaping DestinyDominic Trejada serves as a Guardian, one of the elite protectors of the Prince's Montana ranch. As a dedicated Amoveo warrior, he is desperate to find his mate, and time is running out. He knows Tatiana is the one?but if he can't convince her, he may not be able to protect her from the evil that's rapidly closing in…

---
From national bestselling author Dakota Cassidy comes the latest in the series that "gets better and better with each book." (Bitten by Books)
He?s in a furry situation.
Accountant Harry Ralph Emerson has always been a by-the-numbers kind of guy. But when he finds himself trapped at work sprouting an obscene amount of hair, he knows his odds for maintaining normalcy are zero to none. After a frantic internet search, Harry goes through the OOPS?Out in the Open Paranormal Support?checklist and comes to a disheartening conclusion: He?s turning into a werewolf and he needs help ASAP.
She might be the only solution.
Werewolf Mara Flaherty has long carried a torch for Pack Cosmetics?s sexy single accountant, even after her attempt to seduce him went down in flames. When her sister-in-law, Marty, shows up to handle Harry?s OOPS emergency, she tasks Mara with showing the hirsute hottie the ropes. But Mara knows Harry?s condition is a result of her lab experiment gone wrong?and the previously mild-mannered object of her affection is about to give her a piece of his mind?
---
He used to be the best detective on the job. Until he became the hunted…
Once a legendary police inspector, Nicolas Lenoir is now a disillusioned and broken man who spends his days going through the motions and his evenings drinking away the nightmares of his past. Ten years ago, Lenoir barely escaped the grasp of the Darkwalker, a vengeful spirit who demands a terrible toll on those who have offended the dead. But the Darkwalker does not give up on his prey so easily, and Lenoir has always known his debt would come due one day.

When Lenoir is assigned to a disturbing new case, he treats the job with his usual apathy?until his best informant, a street savvy orphan, is kidnapped. Desperate to find his young friend before the worst befalls him, Lenoir will do anything catch the monster responsible for the crimes, even if it means walking willingly into the arms of his own doom?
---
The One Man She Can't HaveMatt Dean was born to fight . . . and kill. A member of a secret black-ops military unit, he and his brothers were genetically engineered by the government to be the perfect soldiers with an expiration date. Now, with time running out, he's gone rogue in a relentless quest for the one person who can save them. His mission leads him to Charmed, Idaho . . . and to a beautiful woman with eyes like emeralds and a body made for pleasure.
The One Woman He Can't Resist
Laney Jacobs knows the mysterious, handsome stranger is trouble from the moment he walks into her bar, looking for a job. She's spent years running from her own past-the last thing she needs is a romantic entanglement. But Matt's strong arms offer her protection and his gentle touch promises passion unlike anything she's ever known. As lethal forces surround them, revealing explosive secrets about Matt's past and putting everything-and everyone-he holds dear in danger, can he save them all before time runs out?
---
All new and original to this volume, the 21 stories in Dangerous Women include work by twelve New York Times bestsellers, and seven stories set in the authors? bestselling continuities?including a new ?Outlander? story by Diana Gabaldon, a tale of Harry Dresden?s world by Jim Butcher, a story from Lev Grossman set in the world of The Magicians, and a 35,000-word novella by George R. R. Martin about the Dance of the Dragons, the vast civil war that tore Westeros apart nearly two centuries before the events of A Game of Thrones.
Also included are original stories of dangerous women–heroines and villains alike–by Brandon Sanderson, Joe Abercrombie, Sherilynn Kenyon, Lawrence Block, Carrie Vaughn, S. M. Stirling, Sharon Kay Penman, and many others.

Writes Gardner Dozois in his Introduction, ?Here you?ll find no hapless victims who stand by whimpering in dread while the male hero fights the monster or clashes swords with the villain, and if you want to tie these women to the railroad tracks, you?ll find you have a real fight on your hands. Instead, you will find sword-wielding women warriors, intrepid women fighter pilots and far-ranging spacewomen, deadly female serial killers, formidable female superheroes, sly and seductive femmes fatale, female wizards, hard-living Bad Girls, female bandits and rebels, embattled survivors in Post-Apocalyptic futures, female Private Investigators, stern female hanging judges, haughty queens who rule nations and whose jealousies and ambitions send thousands to grisly deaths, daring dragonriders, and many more.?
---
Ian Tregillis's Something More Than Night is a Dashiell Hammett and Raymond Chandler inspired murder mystery set in Thomas Aquinas?s vision of Heaven. It?s a noir detective story starring fallen angels, the heavenly choir, nightclub stigmatics, a priest with a dirty secret, a femme fatale, and the Voice of God.
Somebody has murdered the angel Gabriel. Worse, the Jericho Trumpet has gone missing, putting Heaven on the brink of a truly cosmic crisis. But the twisty plot that unfolds from the murder investigation leads to something much bigger: a con job one billion years in the making.
Because this is no mere murder. A small band of angels has decided to break out of heaven, but they need a human patsy to make their plan work.
Much of the story is told from the point of view of Bayliss, a cynical fallen angel who has modeled himself on Philip Marlowe. The yarn he spins follows the progression of a Marlowe novel?the mysterious dame who needs his help, getting grilled by the bulls, finding a stiff, getting slipped a mickey.
Angels and gunsels, dames with eyes like fire, and a grand maguffin, Something More Than Night is a murder mystery for the cosmos.
---
Meet the furry big brother that the Wird sisters never had?
Bren is a cocky, brash hound of a werewolf who loathes the idea of belonging to Aric?s pack?much less finding a mate. But Bren?s hotheaded behavior lands him in the doghouse when he defies Aric?s authority in front of his pack, bringing up a sore subject that?s bound to make the Alpha wolf?s blood boil?
Luckily for him, no one can stay mad at Bren and his wild charm for long. And when some frightening ghosts launch a hostile paranormal takeover, Bren will team up with Celia Wird to take down the evil ghouls before they hurt someone they both love?
Includes a preview of the upcoming Weird Girls novel Cursed by Destiny!
---
In March 1987, Mercedes Lackey, a young author from Oklahoma, published her first novel, Arrows of the Queen. No one could have envisioned that this modest book would be the beginning of a fantasy career that would span decades and more than a hundred novels, with no signs of slowing yet.
And among Ms. Lackey's many novels, few are as critically-acclaimed and beloved as those of the Elemental Masters. The novels in this series are loosely based on classic fairy tales, and take place in a fantasy version of turn-of-the-century London, where magic is real and Elemental Masters control the powers of Fire, Water, Air and Earth.
Now the voices of other authors join Mercedes Lackey to add their own special touches to this delightful alternate history, in a world where magic is always just around the corner…
---
When rumors of a new super-drug surface, the FBI comes to Jeff and Kitty Katt-Martini for help. It becomes quickly apparent that the drug is merely the tip of a deadly iceberg and a much more insidious plan is underway involving Titan Security, Gaultier Enterprises, and YatesCorp.
As newly discovered A-Cs and hybrids begin to surface, each with expanded and deadly talents, more and more signs point to a new evil genius who?s using the A-Cs and their enemies both as guinea pigs. Then Area 51 and the Dulce Science Center go silent while Alpha Team, Airborne, and most of the worldwide A-C Security team are there for training. And if that?s not bad enough, Centaurion Division is hit with more bad, and deadly, news: Chernobog the Ultimate, isn?t a hacker myth, he?s a real person — and he?s on the bad guys? side.
Now Kitty and company must find the real Dr. Feelgood and stop him or her before the latest version of Surcenthumain hits the streets and more people they love are harmed, or worse. But when the inconceivable happens, Kitty?s focused on two things only: reviving the ACE entity before their enemies realize Earth?s best protection isn?t actually active?and revenge.
---
He Guards a Ferocious SecretIn Victorian England, gossip is often as precious as gold. But the Highlanders are a more mysterious bunch. And if anyone found out that Stephen MacAlasdair really was, he'd be hunted down, murdered, his clan wiped out. As he's called to London on business, he'll have to be extra vigilant?especially between sunset and the appearance of the first evening star.
Mina just wanted to find out more about the arrogant man who showed up in her employer's office. Some might say it was part of her job. She never thought the stranger would turn into a dragon right in front of her. Or that he'd then offer her an outrageous sum of money to serve as his personal secretary. Working together night and day to track a dangerous enemy, Mina comes to see a man in love is more powerful and determined than any dragon.
---
From the enchanting world of Kathryne Kennedy comes the long-awaited new installment in her bestselling Relics of Merlin series?where the magic never dies.Power Magic is AfootMillicent Pantere has lived her entire life in the notorious London Underground. She cares nothing for the problems of the crown or the intrigues of society. But the ladies of the realm are acting strangely, and Millicent is coerced into tracking down the rumors of a mysterious man?a magic man who comes in the night and disappears at dawn.
And So the Hunt BeginsMillicent's search leads her to one of Merlin's legendary relics and the seductive knight whose fate is bound up with it. Centuries ago, Sir Gareth Solimere made the mistake of seducing the wrong woman, and he has been trapped ever since by a diabolical curse. He's looking for the one who can break the enchantment?but in this world, there is no love without betrayal…
---
The second in a line of three exciting new urban fantasy novels where the son of the Fates must travel to the underworld...
Nyx Fortuna is still reeling from Elizabeth's betrayal, but Nyx's cousin Claire has run away and he has to find her and bring her back or Elizabeth will suffer at the hands of his aunts, the three Fates. Claire has gone into the underworld of Minneapolis, where no one, not even the Fates, can follow. But Nyx must journey to a place where Hecate's dark magic has Claire in her thrall. Saving his cousin means releasing Hecate from her underworld prison and perhaps fulfilling the prophecy foretelling the Fates' downfall.
---
In the Nightsiders miniseries, New York Times bestselling author Susan Krinard delves into two very different worlds, each filled with lust and power?
Rumors of war are rumbling in the vampire city of Erebus. Undercover agent Trinity Ward must pose as a blood slave to unearth the truth and keep the peace between vampires and humans. Acting now as a serf to Ares?a powerful Bloodmaster?Trinity must give herself to him?.
Yet one look into his striking eyes turns submission into burning desire. The fiery beauty has the same effect on Ares, but as their passion grows so do the risks. Now Trinity's betrayal could cost her the mission?and the man she loves.
---
The tables have turned, and now Detective Inspector Cass Jones is a wanted man on the streets of London. Framed for murder and hunted by his former colleagues, Cass needs every ally he can get?including a very unexpected figure from his past.

While detectives Hask and Ramsey search for the killer behind the lethal Strain II virus, Mr. Bright continues to pull strings from the shadows, and there are dire warnings of a final battle that could tear everything apart.

As he searches for his kidnapped nephew while eluding his own pursuers, Cass is determined to find the answers?even if he has to confront the darkest secrets of the history of humanity to do it.
---
Welcome to Duvall, Texas, where Tammy Jo Trask has just unleashed an accidental Armageddon.
When Tammy Jo's misfiring magic attracts the attention of the World Association of Magic, a wand-wielding wizard and a menacing fire warlock show up to train her for a dangerous?and mandatory?challenge. But is there more to their arrival than they claim?

The town comes unglued when a curse leads to a toxic spill of pixie dust and the doors between the human and faery worlds begin to open. To rescue the town and to face the challenge, Tammy needs help from the incredibly handsome Bryn Lyons, but the association known as WAM has declared him totally off-limits?
16

YA Titles Releasing in December
---
One kiss could be the last
Seventeen-year-old Layla just wants to be normal. But with a kiss that kills anything with a soul, she's anything but normal. Half demon, half gargoyle, Layla has abilities no one else possesses.
Raised among the Wardens?a race of gargoyles tasked with hunting demons and keeping humanity safe?Layla tries to fit in, but that means hiding her own dark side from those she loves the most. Especially Zayne, the swoon-worthy, incredibly gorgeous and completely off-limits Warden she's crushed on since forever.
Then she meets Roth?a tattooed, sinfully hot demon who claims to know all her secrets. Layla knows she should stay away, but she's not sure she wants to?especially when that whole no-kissing thing isn't an issue, considering Roth has no soul.
But when Layla discovers she's the reason for the violent demon uprising, trusting Roth could not only ruin her chances with Zayne?it could brand her a traitor to her family. Worse yet, it could become a one-way ticket to the end of the world.
---
Miriam is on the road again, having transitioned from "thief" to "killer".
Hired by a wealthy businessman, she heads down to Florida to practice the one thing she's good at, but in her vision she sees him die by another's hand and on the wall written in blood is a message just for Miriam. She's expected…
---
In the magical sequel to The Secret Sisterhood of Heartbreakers by Lynn Weingarten, Lucy must break the sisterhood's curse before she loses her chance at true love.
Since she joined the Secret Sisterhood of Heartbreakers, Lucy's life has been perfect. Girls want to be her. Boys want to date her. She has access to magic. And her broken heart has completely healed. Her only regret is that her best friend, Tristan, is still hurting from her rejection. As she searches for a way to heal Tristan's heart, she discovers the truth behind her initiation into the sisterhood?and that her sisters have unimaginable secrets they've been keeping from her. Trapped in a group she no longer trusts, Lucy realizes it just might be better to risk a broken heart than to never fall in love again.
---
For fans of Uglies comes a spiraling, intense sci fi thriller.
"Control blew me away. The twists and turns and suspense made for a thrilling ride. Zel is as authentic a character as I've read in a very long time. Highly recommended" – James Dashner, New York Times bestselling author of The Maze Runner
Set in 2150 — in a world of automatic cars, nightclubs with auditory ecstasy drugs, and guys with four arms — this is about the human genetic "mistakes" that society wants to forget, and the way that outcasts can turn out to be heroes.
When their overprotective father is killed in a terrible accident, Zel and her younger sister, Dylia, are lost in grief. But it's not until strangers appear, using bizarre sensory weapons, that the life they had is truly eviscerated. Zel ends up in a safe house for teens that aren't like any she's ever seen — teens who, by law, shouldn't even exist. One of them — an angry tattooed boy haunted by tragedy — can help Zel reunite with her sister.
But only if she is willing to lose him.
---
Echo in Time delivers on "the possibility of an equally thrilling sequel" (Kirkus Reviews) to Erasing Time.
After being pulled 400 years into the future, twins Taylor and Sheridan have found some refuge from the government of Traventon, which used the dangerous Time Strainer to yank the girls from the past. Yet the threat of the dangerous technology still looms. Taylor and an ally, Joseph, are selected to go on a mission to destroy the time machine and weapon. But their actions before they do may have major consequences for the future and the past.
Action-packed and romantic, this futuristic sequel to Erasing Time is perfect for fans of dystopian and sci-fi novels such as The Maze Runner by James Dashner, Across the Universe by Beth Revis, and Matched by Ally Condie.
---
A timeless and romantic ghost story that will haunt readers long after the last page is turned.
When Callie's life is cut short by a tragic accident in her hometown of Charleston, South Carolina, her spirit travels to another dimension called the Prism. Here she meets a striking and mysterious ghost named Thatcher, who guides her as she learns how to bring peace to those she left behind. But Callie soon uncovers a dark secret about the spirit world: Some of the souls in it are angry, and they desperately want revenge. These souls are willing to do whatever it takes to stay on Earth, threatening the existence of everyone she ever cared about.
This thoughtful and suspenseful novel is perfect for fans of Gayle Forman's If I Stay and Lauren Oliver's Before I Fall.
---
In this electrifying sixty-page companion novella to the New York Times bestselling Shatter Me series, discover the fate of the Omega Point rebels as they go up against The Reestablishment. Set during and soon after the final moments of Unravel Me, Fracture Me is told from Adam's perspective.
As Omega Point prepares to launch an all-out assault on The Reestablishment soldiers stationed in Sector 45, Adam's focus couldn't be further from the upcoming battle. He's reeling from his breakup with Juliette, scared for his best friend's life, and as concerned as ever for his brother James's safety. And just as Adam begins to wonder if this life is really for him, the alarms sound. It's time for war.
On the battlefield, it seems like the odds are in their favor?but taking down Warner, Adam's newly discovered half brother, won't be that easy. The Reestablishment can't tolerate a rebellion, and they'll do anything to crush the resistance . . . including killing everyone Adam has ever cared about.
Fracture Me sets the stage for Ignite Me, the explosive finale in Tahereh Mafi's epic dystopian series. It's a novella not to be missed by fans who crave action-packed stories with tantalizing romance like Divergent by Veronica Roth, The Hunger Games by Suzanne Collins, and Legend by Marie Lu.
---
The next thrilling novel in the internationally-bestselling Nightshade series!
Fans asked for it, and now they've got it! Andrea Cremer is continuing the story she began in in her internationally bestselling trilogy: Nightshade,Wolfsbane andBloodrose. In this new installment, Bosque Mar haunts the dreams of both Adne and Logan, trying to escape for the Nether, where Calla, Shay and the other Guardians trapped him in the final battle in the War of All Against All. Will he turn Adne to the dark side? Will Logan reclaim his birthright? And will darkness take over our world? In a novel filled with magic, romance and breakneck action, master storyteller Andrea Cremer's newest installment will not disappoint!
This series is perfect for fans of Lauren Kate, Holly Black, Cassandra Clare, Ally Condie, and Richelle Mead.
---
In life after death for 17-year-old Dez Donnelly, she is given two choices: join the program or face the consequences. Dez learns all about it when she crashes headlong into fate on the side of a rural highway, her life ending in a violent collision of steel and screaming brakes. The train that delivers her newly departed soul to the crossroads of the afterlife won?t be carrying her to the sweet hereafter until she accepts her abrupt end and learns to let go of the life she?ll never finish. Her new reality is conduct manuals, propaganda, and unrelenting staff, all part of a system to ease her transition from life to death, while helping her earn her way out of limbo. Yet the beautiful and enticing Atman City is an ever-present temptation that is strictly off limits to underage souls. The promise of adventure proves too strong, and beneath the city?s sheen of ethereal majesty, Dez discovers a world teeming with danger, where being dead isn't the same as being safe, and the only thing harder than getting out of limbo is getting through it.
---
It's a night like any other on board the Icarus. Then, catastrophe strikes: the massive luxury spaceliner is yanked out of hyperspace and plummets into the nearest planet. Lilac LaRoux and Tarver Merendsen survive. And they seem to be alone.
Lilac is the daughter of the richest man in the universe. Tarver comes from nothing, a young war hero who learned long ago that girls like Lilac are more trouble than they're worth. But with only each other to rely on, Lilac and Tarver must work together, making a tortuous journey across the eerie, deserted terrain to seek help.
Then, against all odds, Lilac and Tarver find a strange blessing in the tragedy that has thrown them into each other's arms. Without the hope of a future together in their own world, they begin to wonder-would they be better off staying here forever?
Everything changes when they uncover the truth behind the chilling whispers that haunt their every step. Lilac and Tarver may find a way off this planet. But they won't be the same people who landed on it.
The first in a sweeping science fiction trilogy, These Broken Stars is a timeless love story about hope and survival in the face of unthinkable odds.
---
THERE?S A NEW SUPERHERO IN TOWN.By day, I'm just another high school girl who likes lip gloss. But by night I'm a Psi Fighter?a secret guardian with a decade of training in the Mental Arts. And I'm about to test those skills in my first battle against evil.
BAD GUYS BEWARE.When I was six, the Walpurgis Knights, our deadliest enemy, murdered my parents. The Psi Fighters put me into hiding, and all traces of my existence evaporated. Then I went through the most accelerated Psi Fighter training possible. And now I go to your school.
?CAUSE I WILL TAKE YOU OUT.Unfortunately, so do the bad guys. My parents? killer has sent his apprentice to infiltrate the school to find me. And everyone is a potential suspect, even irresistible new kid, Egon, and my old nemesis-turned-nice-guy, Mason. Fingers crossed I find the Knight before he finds me?
---
Rain of the Ghosts is the first in Greg Weisman's series about an adventurous young girl, Rain Cacique, who discovers she has a mystery to solve, a mission to complete and, oh, yes, the ability to see ghosts.

Welcome to the Prospero Keys (or as the locals call them: the Ghost Keys), a beautiful chain of tropical islands on the edge of the Bermuda Triangle. Rain Cacique is water-skiing with her two best friends Charlie and Miranda when Rain sees her father waiting for her at the dock. Sebastian Bohique, her maternal grandfather, has passed away. He was the only person who ever made Rain feel special. The only one who believed she could do something important with her life. The only thing she has left to remember him by is the armband he used to wear: two gold snakes intertwined, clasping each other?s tails in their mouths. Only the armband . . . and the gift it brings: Rain can see dead people. Starting with the Dark Man: a ghost determined to reveal the Ghost Keys? hidden world of mystery and mysticism, intrigue and adventure.
---
In a sizzling prequel novella to her new series The Dark Elements, #1 New York Times bestselling author Jennifer L. Armentrout draws readers into the extraordinary, irresistible world of Wardens and demons.
Dez wasn't just Jasmine's crush. A gargoyle Warden like Jas, he helped her come to terms with her destiny?fending off demons and maintaining the balance between good and evil. He was her everything?right until the moment he disappeared without a trace. It didn't help that Jas's father had just announced that she and Dez would one day be mated. Hard not to take that personally.
And now he's back, three years older, ten times hotter, ready to pick up exactly where they left off. But Jas isn't taking that risk again. Dez has seven days to meet all her conditions and earn back her trust. Seven days filled with terrifying danger and sweet temptation. Seven days to win her heart?or shatter it all over again?