Merci à J'ai Lu pour toutes ces news que je vous transmet !!
Jennifer Estep
L'Exécutrice Tome 2
Trahisons
Prix de vente : 6.90€
Parution : 01/06/11

Quatrième de Couverture :
Je m'appelle Gin Bianco, l'Araignée, la tueuse à gages la plus redoutée du Sud. Je suis à la retraite, mais on dirait que j'attire les ennuis. L'autre jour, une fusillade a éclaté dans mon restaurant. Les balles ne m'étaient pas destinées. Elles visaient Violet Fox. Depuis que j'ai décidé d'aider Violet et son grand-père, je me demande si je suis à la retraite. Et l'inspecteur
Caine
se
le demande aussi. Le pauvre, il a bien du mal à gérer son attirance pour moi, et j'ai vraiment du mal à ne pas lui sauter
dessus.
Ce n'est pas ma faute. Je suis une
élémentale
de pierre qui a un peu de
pouvoir
sur la glace, mais mon cœur n'est pas de pierre.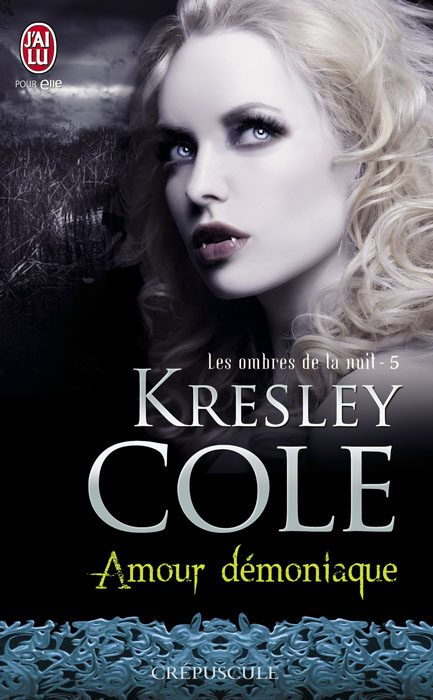 Kresley Cole
Les Ombres de la Nuit Tome 5
Amour démoniaque
Prix de vente :6.90€
Date de Parution : 01/06/11
Quatrième de Couverture :
Cade, que nous avons rencontré dans un précédent roman, est l'héritier en second du trône des démons. Leur royaume a été volé par un sorcier,
Omort
the
Deatjless
. Chassé, Cade est devenu mercenaire, surnommé Le faiseur de rois, parmi les membres de la Lore, alors qu'il est incapable d'aider son frère à reconquérir sa couronne. Jusqu'au jour où on lui propose d'acquérir l'épée magique de vaincre, seule capable de vaincre
Omort
the
Deathless
. Seule condition : livrer une jeune fille au frère d'
Omort
qui la convoite. Cette jeune femme est capable de donner naissance à un enfant qui incarnera le Mal ou le Bien. Or, cette jeune fille, Holly, est celle qui a prédestinée à Cade.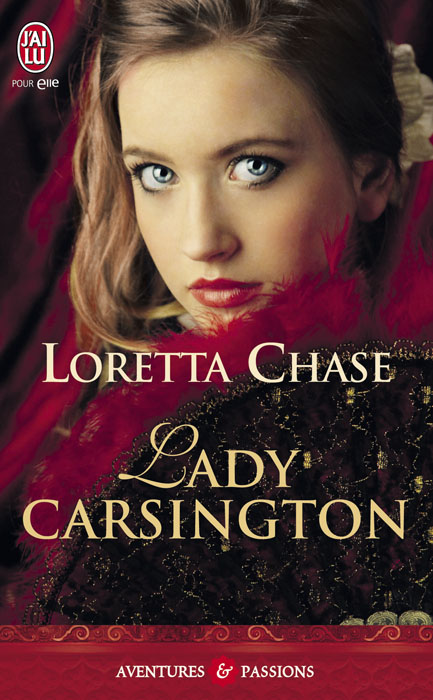 Loretta Chase
Lady Carsington
Voyage en Écosse : château hanté, romance, humeur. Un des auteurs forts de
J'ai lu
. La suite de la série des
Carsington
.
Pour échapper à ses parents hystériques,
Peregine
Lisle
vit en Égypte. Lors d'un séjour à Londres, il retrouve Olivia
Carsington
. Fantasque, capricieuse, elle s'amuse à faire tourner la tête aux hommes, car elle refuse la vie ennuyeuse d'une épouse. Olivia rêve d'aventures. Quand
Peregrine
part pour l'Écosse pour restaurer un château hanté, Olivia s'arrange pour l'accompagner. Dans ce rude pays, ils vivront des péripéties inattendues, trouveront un trésor et peut-être l'amour.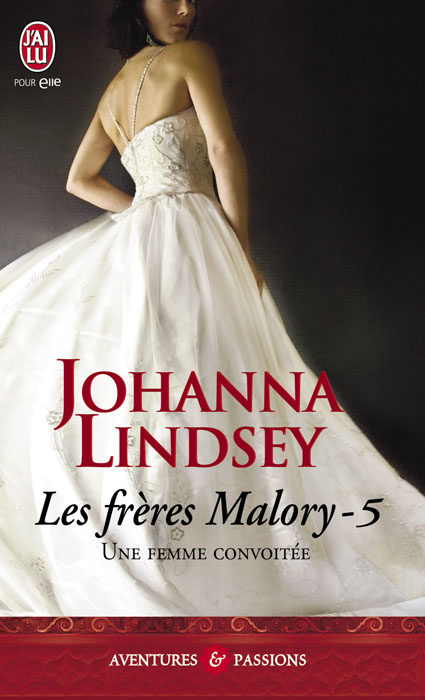 Johanna Lindsay
Les frères Malory Tome 5
Une femme convoitée
Quatrième de Couverture :
Audrey a décidé d'être vendue aux enchères pour sauver sa famille de la ruine.
Vint-cinq
mille livres, c'est une somme:. Mais aux mains de qui est-elle tombée ? Acheter une femme n'est pas dans les habitudes de Derek Malory. Pourtant, il lui a semblé criminel d'abandonner cette malheureuse à ce pervers d'
Ahsford
, son ennemi.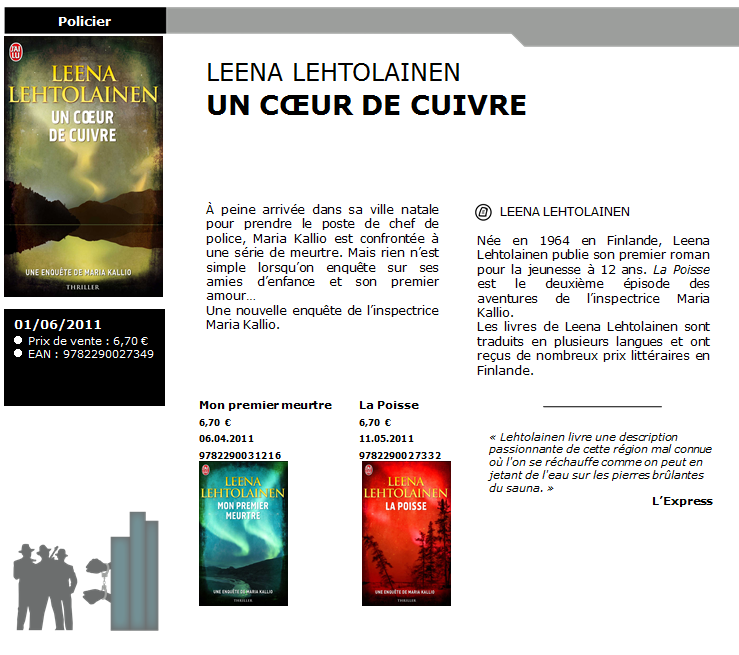 Quatrième de Couverture :
Traumatisée par un viol récent, Carol Jordan dirige une nouvelle brigade d'élite où chacun, la sachant fragilisée, met en doute ses capacités. Sa première enquête la conduit à traquer un violeur particulièrement pervers, pour qui rien n'est plus exquis que la souffrance des autres. Avec l'aide de Tony Hill, un psychologue profileur, elle doit alors résoudre cette intrigue déconcertante…
Cassandra O'Donnell
Rebecca Kean Tome 2
Pacte de Sang
Prix : 12€
Date de Parution : 15/06/2011
Quatrième de Couverture :
« OK, j'ai craqué, mais c'est aussi pour me protéger : je suis devenue très officiellement l'
Assayim
du
Directum
. Son assassin si vous préférez.
Pour le petit
dej
', un meurtre particulièrement sanglant à résoudre, un membre de la meute… S'il n'y avait que ça !
Le très cher Magister de la ville, Raphael, m'apprend que nous allons bientôt recevoir la visite du redouté
Mortefilis
(le plus haut conseil vampirique) mais aussi… de mon ex, Michael, qui me croyait morte jusqu'à récemment et qui ignore toujours que j'élève son enfant…
En bref, ça va être sport ! »
Laurell K. Hamilton
Merry Gentry Tome 6
Etreinte Mortelle
Prix : 8.90€
Date de Parution : 15/06/2011
Quatrième de Couverture :
« On pourra le dire, je m'en sors plutôt bien ! Malgré mes origines humaines, ma candidature pour le trône
Unseelie
est toujours d'actu. Reste à tomber enceinte. Mes gardes et moi y consacrons nos nuits… Quand nous ne sommes pas interrompus bien sûr : mon calendrier nocturne vient d'être interrompu par une noble de la Cour
Seelie
. Elle prétend que deux de mes hommes l'auraient violée. Absurde !
Je vais devoir faire preuve d'ingéniosité pour les protéger de la colère de mon oncle, le Roi
Taranis
… mais aussi échapper au sort qu'il me réserve… »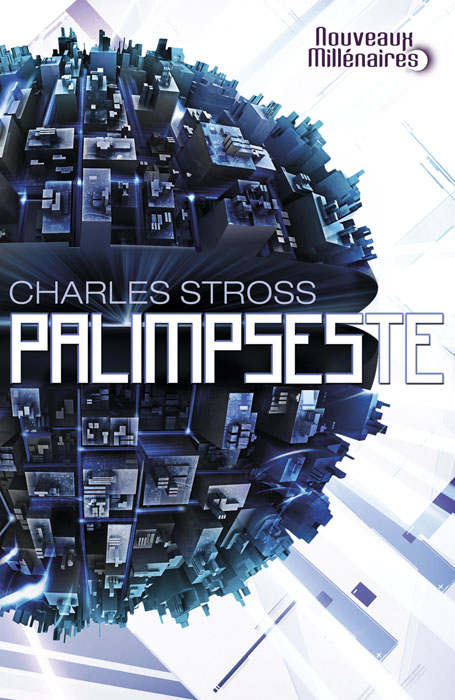 Charles Stross
Palimpseste
Prix de Vente 11€
Quatrième de Couverture :

Pour préserver l'humanité de l'extinction pure et simple, des agents venus d'un lointain futur voyagent dans le temps tout au long de l'histoire de la Terre : à chaque apocalypse, ils sauvent ce qui peut l'être, et permettent ainsi à l'humanité de renaître à chaque fois de ses cendres, quitte à tout rebâtir de zéro.
Pierce est l'un de ces agents, qui donne pleine satisfaction à ses supérieurs. Mais sa vie bascule le jour où sa famille se retrouve « effacée » par une nouvelle version de l'Histoire…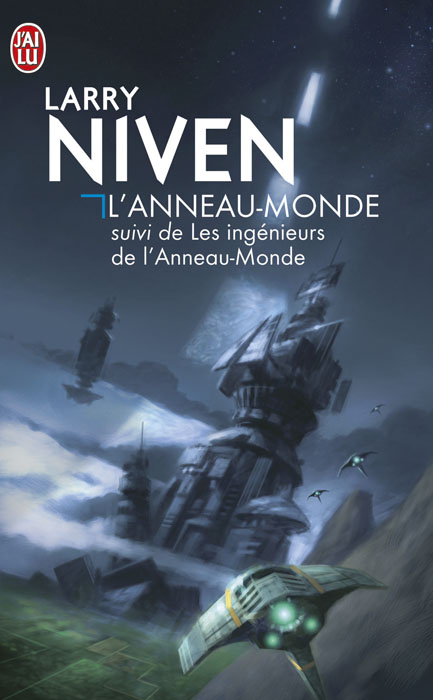 Larry Niven
L'anneau-Monde
Les ingénieurs de l'anneau-monde
Quatrième de Couverture :

A deux cents ans, Louis Wu a conservé un corps de jeune homme et une âme d'explorateur. Aussi, quand le
Marion-nettiste
lui propose de l'accompagner au-delà de l'Espace connu, il se laisse tenter. Feront également partie de l'expédition :
Teela
Brown, une jeune humaine, et un
Kzin
. Fine équipe !
Destination ? L'Anneau-Monde, une planète située aux confins de l'hyper-espace. Une planète entourée d'un mur d'un million six cent mille kilomètres de large, de quinze cent kilomètres de haut… Quelles créatures peuplent l'Anneau-Monde ? Quel accueil vont-elles réserver à nos explorateurs ?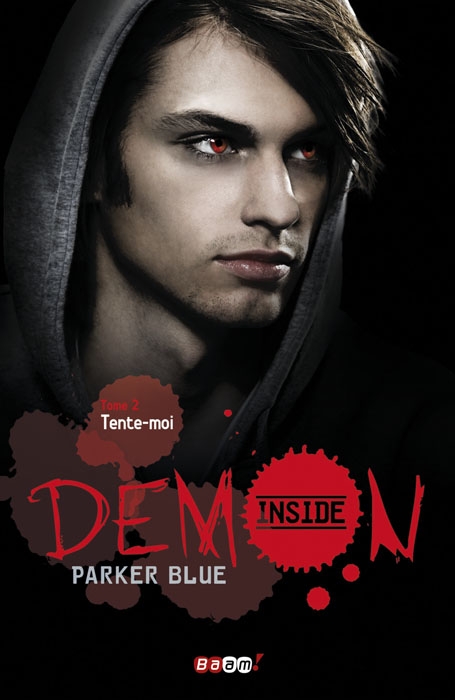 Parker Blue
Demon Inside Tome 2
Tente-Moi
Prix : 13.50€
Date de parution : 15/06/2011
Quatrième de Couverture :
L'association Sang Neuf propose aux démons de les imiter et de faire leur coming-out. Mais les choses ne sont pas si simples, et c'est bientôt la guerre civile entre les deux clans. Val va tenter d'apaiser les esprits, tout en menant l'enquête sur sa propre identité : il se pourrait qu'elle soit habitée par plusieurs démons…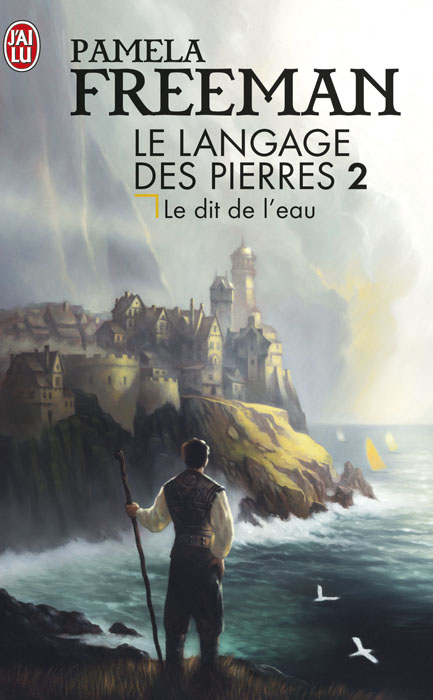 Pamela Freeman
Le Langage des Pierres 2
Le dit de l'eau
Quatrième de Couverture :

Voilà mille ans, lorsque le peuple d'Acton traversa le Col de la Mort, les Onze Domaines s'en trouvèrent irrévocablement changés. Ceux qui vivaient là furent jetés sur la route, et ressassent aujourd'hui encore leur ressentiment. Mais que s'est-il réellement passé au Col de la Mort ?
En usant d'une magie ancestrale, Ronce trouve un moyen de voyager dans le passé ; elle y découvrira que l'histoire de son pays n'est pas aussi simple qu'elle le paraît. Frêne, de son côté, va chercher à comprendre pourquoi son père ne lui a jamais enseigné les chansons secrètes des Voyageurs.
Mais, pendant ce temps, les morts se lèvent, de plus en plus nombreux…